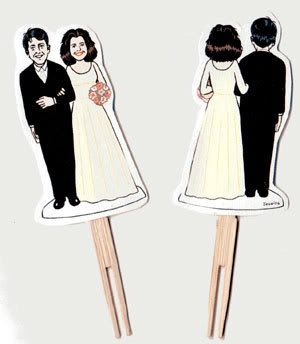 My dear friends Mark and Betsy are getting married in a couple of weekends — yay!
Instead of a traditional wedding cake, they're going to have wedding cupcakes. And they asked me to draw a wedding topper to stick onto each cupcake. This is basically what it'll look like.
Kinda fun; I just wish I was better at likenesses.